Last week, I was so busy with the school library inventory and end of the year paperwork that I did not have a chance to write my children's book review. Also, I gave myself additional work by wiping down every single library book with a damp baby wipe and drying each book with a paper towel to remove any dirt, fingerprints, crayon pieces, and other markings on the books. Ya'll should see these books (and the shelves) now...spotless! The library even smells like baby wipes. I almost can't wait for school to start back up and have the kids check out these beautiful and clean books!!! :) The old adage, "Don't judge a book by its cover," has no validity in our school library, because kids DO judge a book by its cover; therefore, attractive cover art and the cleanliness of the mylar cover/library bound cover make a difference and increase a book's circulation statistics. So, however crazy it may seem, my countless hours and tireless cleaning was not all for naught.
Lauren @ Warm and Fuzzy
documented my craziness (see below). She thinks I need pills or a drink and at that point, I felt like I needed both! :)
Here I am feverishly and happily cleaning while completing the inventory.
*Note the mounting heap of used baby wipes/paper towels on the cart.
Now that is summertime, I have a bit more free time, so back to regular postings for RevieWednesday! One of the books that the students LOVED (an understatement) this year was the award-winning book,
The
Dunderheads
, written by
Paul Fleischman
(an amazing author) and illustrated by David Roberts. Th writing is very well done with perfect descriptions of each of the many characters. In addition, the illustrations are very entertaining. Pay close attention to the amusing details within the vivid illustrations, such as a gargoyle picking its nose. :)
I admit, I heavily promoted the book, as it was one of the Louisiana Young Readers' Choice Award selections for 3-5 graders. It also proved to be a favorite for Louisiana 3-5 graders who voted and selected it as the 2012 award winner! I could not keep this book on the shelves; therefore, it was one of the books that needed extreme cleaning during inventory! :) Though it may be entertaining for some groups of younger students, the primary audience for
The Dunderheads
(
a 56 page picture book
) is 3-5 graders, and even middle school students would enjoy it!
(Candlewick, 2009)
We can all relate to one or all the students in the
The Dunderheads
. We have all had a "mean" teacher, but Miss Breakbone takes the cake. For instance, she rewards herself with gold stars when she makes students cry! (I enjoy reading this book aloud, because I like to get into character as Miss Breakbone during her crazy, attention-grabbing rants.) One day, she confiscates a cat statue from Theodore (known as "Junkyard") who was planning to give the cat to his mother as a gift. Led by "Einstein", the heroic student narrator, the class devises a strategic plan to retrieve the cat from Miss Breakbone's house. Each student possesses a different, but very intriguing, area of expertise, and each student's expertise comes in handy at different times during the implementation of their plan. Will they be able to retrieve the cat from the evil Miss Breakbone and return it to its rightful owner?
the terrifying Miss Breakbone!!!
For all the students (or adults) who ever dream of getting revenge or "righting a wrong" against a genuinely mean or unfair teacher, I highly recommend this book. You will despise Miss Breakbone, root for the underdog, and thoroughly enjoy the writing and illustrations!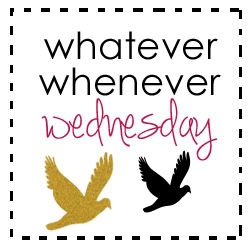 Happy Reading!
The Tiny Librarian