During my visit to
Abeille NOLA
(my new fav) on Oak Street in New Orleans, I had a great experience and bought two great colorful tops and two fun summer dresses (coming soon!).
I also ordered a pretty monogrammed necklace with a pop of color that I can't wait to feature on Tiny's Trendy Tuesday (Meg, I am waiting very impatiently!) The owner, Meg O'Reilly, and the manager, Jen, have impeccable fashion sense and help you create unique fashion looks that suit your body type and fashion preferences.
However, they may also suggest some selections outside your everyday style that may surprise you, which is refreshing!
It is always nice to dress, think, and act outside your box sometimes! :)
Thanks Meg and Jen.
You both made the shopping experience even more enjoyable.
Abeille NOLA
carries unique and local designers, and their very reasonable prices, one of a kind selections, friendly staff, and New Orleans flair make it the perfect place to shop and find something you will not only wear but LOVE!
For the summer, I love white skinny jeans with bold colored tops for a pop of color (POC).
Skinny jeans are a versatile choice for a variety of tops and shoe choices (wedges and sandals), and I especially love white skinnies for the summer!
Because I am short (5'3"), I often lean toward wedges, but I have some great sandals that I love wearing with my skinnies.
White skinny jeans are especially fun, because they are like a blank canvas ready for a pop of color, which makes them fun to accessorize!
There is so much diversity possible with white skinnies…embrace your creativity and wear them with great fun tops, shoes, and accessories!
Now, on to the best part, the TOPS!
These bold tops are perfect for summer, because the fabric for both tops feels very light, while providing that pop of color that is quintessentially!
The first top is the Jack by BB Dakota Regina linen top in teal ($42, on sale for $30).
This top looked great with three different long necklaces, I already had in my jewelry collection.
The triple strand beaded vintage necklace was thrifted.
The wooden beaded necklace was from Express (old).
The gold ring necklace was from the Limited (old).
You can find similar long beaded necklaces anywhere right now.
Abeille NOLA has some great jewelry. I paired the outfit with some cute gold wedges from Bandolino (Amazon).
I wore this top with the triple strand beaded vintage necklace to the SMA benefit at Rock n' Bowl on Sunday and I received a bunch of complements on it!
Jack by BB Dakota linen top (Abeille NOLA)
Bandolino gold wedges (Amazon)
Wooden necklace (Express - old)
Triple Stranded (Thrifted)
Gold Rings Necklace (Limited - old)
The second top I truly adore because of the colors and the unique style, especially the back.
The top is a striped short sleeve tee from
The WISH Collection
($56). It is more of a traditional tee length in the front while the length of the middle piece in the back is longer.
It is very different, but super fun!
I can't wait to wear it next week in Cali.
The striped pink and grey look great with white skinny jeans, tan wedges, and gold accessories. The very unique top called for minimal gold accessories in my opinion (see below).
I love the combination of pink, white, and gold!
WISH Collection striped tee (Abeille NOLA)
Gianni Bini tan/papaya wedges (Dillard's) - my favorite wedges
Back of Tee
Side View
Gold necklace wrapped as a bracelet (Banana Republic - old)
Coral dotted gold earrings (gift of Christine W., best friend & fashionista)
Side note: Sooper JB refers to it as my shirt with a tail or cape, but his style and mine are a little different sometimes (especially with current styles).
:)
His style is the more relaxed and casual look, with funny and interesting t-shirts and plaid shorts (See handsome Sooper in his "Destroy the Moon" Science shirt, see below).
For the tops featured in this blog, similar tops, or any great clothing, shoes, and accessories, visit
Abeille NOLA
and ask for Meg or Jen.
They will help make your shopping trip a collaborative experience to help you create the perfect look and also help you find great versatile pieces to add to your current wardrobe.

Plus, Shoeffle just opened inside Abeille NOLA so now you have so many great shoe styles to complete your outfit! Visit the shop on Facebook, Abeille NOLA, or Twitter (@abeillenola).
My friend Rhonda (RG) brought up an interesting question last night when we were discussing what to wear with a great statement necklace given to her by one of her students.
What comes first, the outfit or the accessory? What if the accessory comes first? It is the chicken and the egg question of fashion, which is quite interesting food for thought! In my opinion, if the accessory comes first, then it is a great excuse to add some new apparel to your wardrobe! :)
Stay tuned for the beautiful dresses as well as as the on order monogrammed necklace (so excited!) from
Abeille NOLA
featured in a future post for Tiny's Trendy Tuesday.
Also coming soon to a Tiny's Trendy Tuesday blog post near you, "Fifty Shades of Purple," just as intriguing as the book but a little less risque.
:)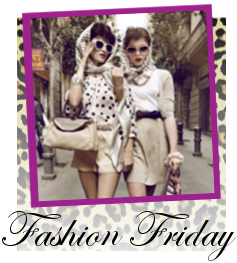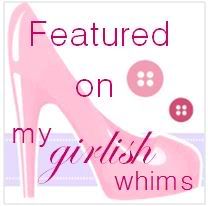 I am linking up with Sarah @
Simply Sarah
for her
Pink Link-up Challenge
! Check out her site and her great style...Love pink, live gold! :) Plus, she loves H & M as much as me!
Fashionably yours,
The Tiny Librarian