Greetings from sunny California!
I have been enjoying laid back Cali and doing everything and nothing at the same time!
It is great...but I miss ya'll back home!
Here are some things I love about southern California.
(Side note: I love numbered lists. I make them all the time...I even made one here in Cali!)
1. "It never rains in southern California" (except a handful of days per year)!!!
You were right Albert Hammond. Thanks mom for putting that song on my iPod! :)
2. Did I mention the weather?
I love the cool mornings and nights, even though I need a sweater!
Cali has low humidity, which is great because you can walk out the door and continue to look nice and polished without sweating immediately. Hooray...except I think my skin is a bit dry! One positive thing about Louisiana's weather is that it helps the skin retain moisture, which keeps us young looking (Thanks MIL for that Oyster Pearl of Wisdom). So, Louisiana humidity, please continue to keep up young and radiant with your fountain of youth!
Sunny, sunny, and more sunny!
3. Relaxing, relaxing, and more relaxing (by the pool, at the hotel, in the parks, at the beach, etc.)... California is so laid back, that it seems like people are even relaxed at work, something I don't know much about because I am a crazy perfectionist!
Side note: There are an abundance of landscaped park areas (complete with gazebos and ponds filled ducks and turtles) right outside of many corporate buildings and offices so that employees can have a serene spot to relax during their break/lunch. It is really nice...Lucky duckies (pun intended)! :)
4. I get to be with my honey, Sooper, working hard, while I am hardly working!
Thanks for bringing home the fish! :)
5. California has some tasty foods, including sushi straight from the ocean (prepared by Hiro) and delicious, fresh squaw bread (fry bread), which is a slightly sweet multi grain bread loaded with fiber (It looks similar to pumpernickel). Also, California avocados are the best tasting avocados! Yum!
I love
H & M
because of the great apparel and reasonable prices. We do not have one in Louisiana, yet! Here is a preview of one of the great looks I found at
H & M
. I am really loving hot pink and gold accessories, because they bring color and excitement to beautiful, but simple, looks!
(Excuse the awful photography work...I look at these images and think "Yikes"! I do not know how to take pictures at all! How in the world are you suppose to figure out when to use the flash, when to use natural light, how to angle the camera, etc.? Since Sooper has been working hard, I have not had the heart to ask him to take photos of me in the looks...maybe this weekend!)
blush top and black shorts (H & M)
hot pink accessories (H & M) - Each item cost less than $6.00!
black beaded sandals ( Kenneth Cole Reaction @ Amazon - available)
H & M accessories - All less than $6.00!
hot pink aviator sunglasses
amazing blush print/hot pink feather earrings...LOVE!
pink/gold bracelets
gold ring (gift from my grandmother)
Tiny's Oyster Pearl of Wisdom (OPW) of the day is to slow down, relax, and enjoy the summer and even the NOLA heat and humidity (it keeps us young looking)! Confidential to my teacher friends: Make sure you enjoy every minute of it because it flies by...it has already been one week! :)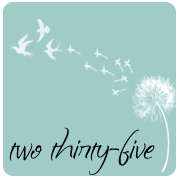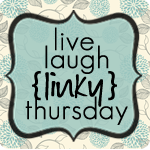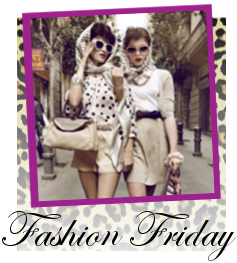 Happy Friday, ya'll!
The Tiny Librarian