Happy Tiny's Trendy Tuesday!
I have been meaning to feature my great Ladakh purple dress from
Abeille NOLA
for a month now, but I bought it knowing that I would need it altered so it was not immediately available to feature. Even though it did not initially fit, I had a vision that this dress (after alterations) would be amazing for summer events, including Charmaine and Kevin's wedding (the cutest couple), date night, and other fun outings.
There are so many cute dresses and early fall clothing available @
Abeille NOLA
. Check out their Facebook page
here
, and visit the very lovely Meg and Abeille NOLA staff in person for some retail therapy soon! I can't wait to pick up Lauren and I's monogrammed necklaces that finally arrived! I am looking forward to featuring
Lauren @ Warm & Fuzzy
with her new (purple and gold, of course!) necklace.
The highlight of this dress is most definitely the back. I love the unexpected crisscross straps and low cut back of the dress. It gives it that extra special touch...and surprise! :) It is perfect with nude peep toe pumps as seen in the images or even gold flat sandals for a more casual look. I also paired it with gold accessories, including drop earrings and two bracelets. No necklace is needed since the dress has a high neckline and very cute gold double buttons to secure the straps.
Ladakh purple dress: Abeille NOLA
Madeline Gabean peep toe pumps (color: Sahara patent)
Love the dress!
It just wrinkles easily...Good thing I love ironing! :)
My other favorite thing right now is bright summery nail colors, especially mint. I am currently loving Essie's mint green apple! I have taken it off my nails and put it right back on 3 times! It is a fun color and complements many summer looks, even this purple dress! I love experimenting with nail colors, because there is such a large variety of color choices. Plus, you can change it as often as you like depending on your mood, your outfit, or your event/occasion.
Essie mint green apple
Tiny's Oyster Pear of Wisdom (OPW) is to go bold and bright or understated and subtle with your nail polish color choices. Always let your personality shine through, even with something as simple as your nail color.
On a side note, you must check out these sisters (my cousin and godchild) who are 2 and 4 years old belting out their favorite song in the video below. They are singing the very catchy song, "Just the Way You Are" by Bruno Mars. It is pretty funny, especially the sisterly love moments when the older sister is insistent that the song is "HER SONG." :)
Happy Tiny's Trendy Tuesday!
The Tiny Librarian
Casual Friday Link Up @ Two Thirty-Five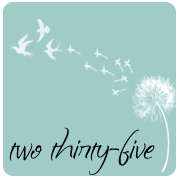 Whimsy Wednesdays @ The NY Melrose Family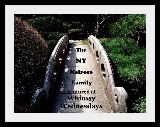 Your Whims Wednesday @ My Girlish Whims